I added a couple more pictures to the front of the
Tournament yahoo photo album
.
Here's one I just made, actually: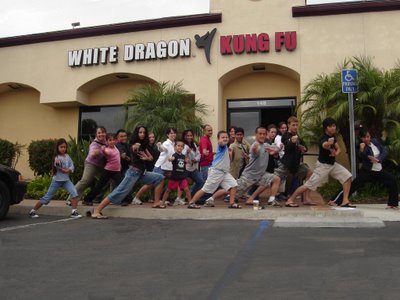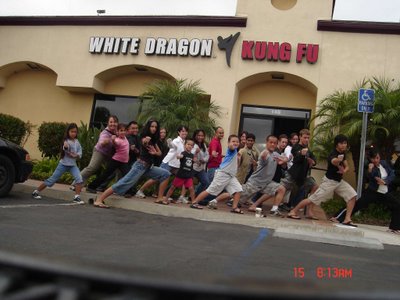 This one is interesting just because it made me realize how useful Photoshop is. :) Here is the original... it was a bit tilted, and showed whatever the camera was sitting on.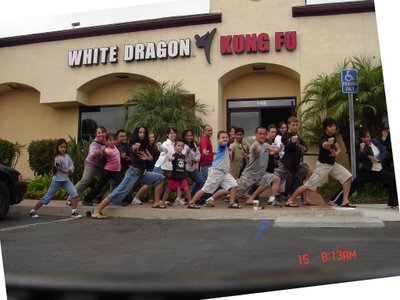 Next is the same image, simply rotated so that it is level... I based the level line on the camera height, so the curb line is still a little crooked, and the building lines are a little crooked as well, but they are angled in opposite directions, as would be expected based on the camera height.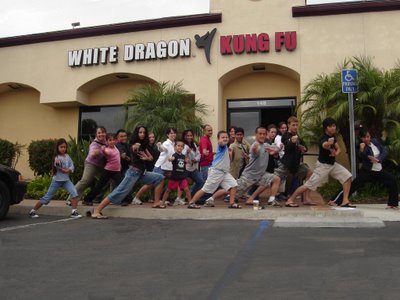 That obviously left some weird gaps at the corners, so I just faked stuff to put there and made it look like what really SHOULD be there... but really, if you compare this picture to the actual location, you'd probably notice all kinds of discrepencies... but in the context of the picture, I think it looks pretty good. I'm not sure I'd even know it wasn't fully real just looking at it.
I also removed the thing the camera was sitting on at the bottom, and added the rest of the foot and leg of the far right person. Curious if there were any glaring problems I'd made here. This was the first time I'd done this with Photoshop, was just playing and learning how to do it, so I'm interested in knowing how it rates, as well as any tips.
Anyway, like I said, more pictures
here